I hate running outside when it's cold. I figured running on a treadmill at the Y is a far better option.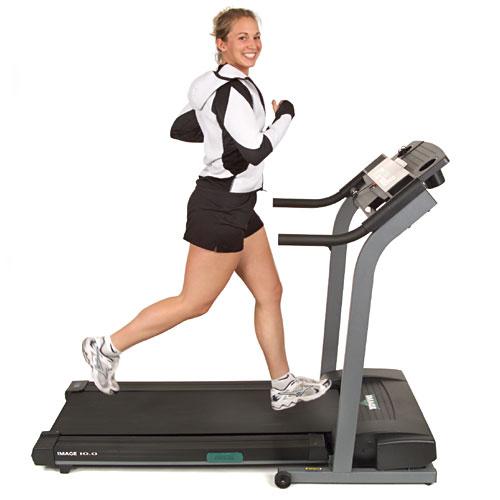 That is, until I fell off the treadmill going 6mph.
You read that right... I fell completely off the treadmill, first-week-of-Biggest-Loser-style. And it was at the peak time of 5:30pm. And everyone within a 20-foot radius stopped and stared. And the 2 women next to me squealed, "oh my god, are you okay?!"
Yes. Fine. Just a little bruising of the ego, that's all.
I gathered my things and finished my run outside in 40-degree weather.
I've been a little squeamish of treadmills ever since. Every time I step on one now, I feel wobbly and like I'm not running straight. I'm afraid I will get too involved in whatever show is on TV and forget what I'm doing and end up with a face-plant this time. Ouch.
_____________________________
My side of
Ryan and I's weight loss bet
isn't going so well. I don't know how much he has lost, but he told his Mom on the phone recently that it was "a significant amount". Ugh.
I, on the other hand, have been losing and gaining the same pound for the past 2 weeks.
And I've discovered why all weight-loss attempts in the past have failed: Each time I GAIN weight, I think
I worked out and stuck to my calories, why did I gain weight? At least if I'm going to gain weight, it should be for a good reason... like ice cream or pizza.
And then I go eat ice cream or pizza. Sort of like a reverse bad decision. Like my body OWES me junk food after putting on the pounds.
Um... stupid, I know. But it makes sense in my head.
So I'm trying to change my thinking. I trying to be like all those NORMAL people who actually use weight gain as a motivation to work harder the next day.
We have only 1 week until our HALFWAY weigh-in, and I'm confident that Ryan is going to beat me big time! He may be a boy (stupid boys, losing weight easier...), but I have workouts on my side, and I hope that next month, I'll be able to catch up to him.
______________________________
Ryan's birthday was on Wednesday. He is now a whopping 24 years old! I couldn't think of an actual GIFT to get him for his birthday (it's way too close to Christmas), so I will be taking him to Cleveland next weekend.
Next weekend will be 2 years from our first date, which was in Cleveland.
Story: It was 2008. I lived in northern Illinois. He lived in eastern Pennsylvania. We decided on Cleveland because it was almost exactly halfway (7 hour drive for each of us). We met at Applebee's for dinner (it was technically a blind date), then tried to go bowling (but the alley was closed). The next day, we went to the Rock 'n Roll Hall of Fame and headed to our respective homes.


So we will be staying in a hotel downtown Cleveland. I'll take him bowling at the alley that was closed, then we will spend Saturday night at a dueling piano bar. On Sunday, we will go to the toboggan chutes, then lunch at Applebee's. Yay weekend trip!